What We Do
Your Go to Solution for Professional and Personal Wellness
Cognitive Behavioural Therapy (CBT)
Our Cognitive Behavioural Therapy is based on the theories of Albert Ellis who proposed the Rational Emotive Behavior Therapy (REBT) as an effective way of solving behavioural and emotional problems. Our focus when using the theory is to change irrational beliefs into more rational ones. Most people that we coach have a unique set of irrational assumptions and beliefs about their world determine their reactions to various situations in their lives. At Vanquish Therapies it is our job to help you identify these general assumptions and beliefs and in doing so help persuade you to change those false beliefs.
We coach our clients from the position that the unrealistic interpretation of activating events is what results in behavioural and emotional consequences such as irrational assumptions and beliefs.
Once we identify the irrational beliefs we work with the client to challenge their negative thoughts. We use evidence from the client's experience but re-frame it such that the client makes their interpretations from a more realistic and rational perspective, which leads to them developing better coping mechanisms.
Our therapy helps the client get the perspective that while their performance may not be the best it could be, they are not terrible persons. This will make them frustrated rather than depressed. Once the client moves from unhealthy emotions such as depression to healthy ones such as frustration, they may work harder to become better in their personal or professional lives.
CBT in Coaching
We integrate CBT therapies in our coaching to achieve long-lasting changes in our clients. While CBT is known as a therapy, it has powerful techniques and philosophical stances that are useful in other areas of coaching. Cognitive Behavioural strategies and philosophies are very effective and are now used extensively in coaching. We at Vanquish Therapies use CBT in life skills and development coaching among many other types of coaching.
CBT has been shown to help individuals achieve their goals and highest potential
CBT enables the individual to achieve independence from the coach as it helps them become a coach unto themselves
CBT challenges the clients incapacitating beliefs, enhances problem-solving abilities, self-worth, and motivation
CBT aims to develop new behaviours, thoughts, and goals to the point where the individual internalises them as new useful habits.
Our CBT Coaching applies the philosophies and techniques of cognitive ehavioural therapy to everyday personal and professional issues, thus enabling clients to reach their goals.
Person-Centred Coaching
Our Person-Centred coaching follows the theories of Carl Rogers that were first developed in the 1940s. This is different from the traditional therapy model where the therapist was an expert. In the person-centered coaching model that we employ at Vanquish Therapies follows an empathetic, non-directive approach that motivates and empowers the clients as they go through the coaching process. We believe that every person has in them the capacity to fulfill their potential.
How We Use the Rogerian Theory
Rather than deeming people as inherently flawed with problematic thoughts, and behaviors that need treatment, we use person-centred theories to acknowledge that every person has the desire and capacity for individual change and growth. Just like other living organisms in the universe strive for greater complexity, order, and balance, the same applies to clients who crave self-actualization and have an actualising tendency.
Our person-centred coaching is centred on the belief that our clients have within themselves the resources to understand the self. They are capable of altering their self-directed behavior, basic attitudes, and self-concept. However, these resources are better utilized when one is in a facilitative climate, which we provide with our coaching.
Our coaching provides individuals with unconditional positive regard and empathy even as we recognise and trust human potential towards facilitating change. The coaches are there to provide structure, guidance, and support to the client so that they can find personalised solutions that are already within themselves.
How We Apply Person-Centred Theories
Our Person-Centred coaches are the best because they apply three of the most important aspects of the Rogerian theories. These are:
Empathetic Understanding – Our person-centred life coaches know how to extend empathy to the client, both to act as a kind of mirror and to form a positive coaching relationship. They use these aspects to reflect the client's feelings and thought back to them thus allowing the client to better understand themselves.
Genuineness – Using person-centred theories, our life coaches genuinely express their feelings with the client. This does contribute to an open and healthy relationship between the client and the coach. It promotes good communication models and allows the client to be vulnerable without fear of being judged.
Unconditional Positive Regard – Our coaches accept the client for who they are. This makes it possible for them to accept the individual for who they are, thus making them better able to offer help no matter the problem they may be struggling with.
Cognitive Behavioural Coaching/Life Coaching
While we do provide Cognitive Behavioural Therapy, our training in aspects of CBT and Person-Centred Therapies makes us effective in Cognitive Behavioural coaching.
The Processes and Objectives of Cognitive Behavioural Coaching
Our cognitive behavioural coaching is founded on an empirically and theoretically proven principle. The principle is that people interpret reality according to their beliefs about similar situations rather than the situation itself. This can result in a lot of mistakes given that people process situations without all the information.
Our cognitive behavioural coaching is all about guiding the client on how best to achieve their goals, mobilize for action, self-acceptance and stability, improving internal resources, help develop or/and promote behavioural and cognitive skills, facilitate self-awareness of behavioural, emotional, and cognitive barrier to achievement and in the long run equip them for self-regulation.
Since the model is founded on cognitive behavioural procedures, models, and theories, our coaching follows results-oriented and collaborative relationships intended to drive personal development or enhance performance. Nonetheless, our cognitive behavioural coaching is similar to general coaching, especially with structure. The following are the main structural components of our program: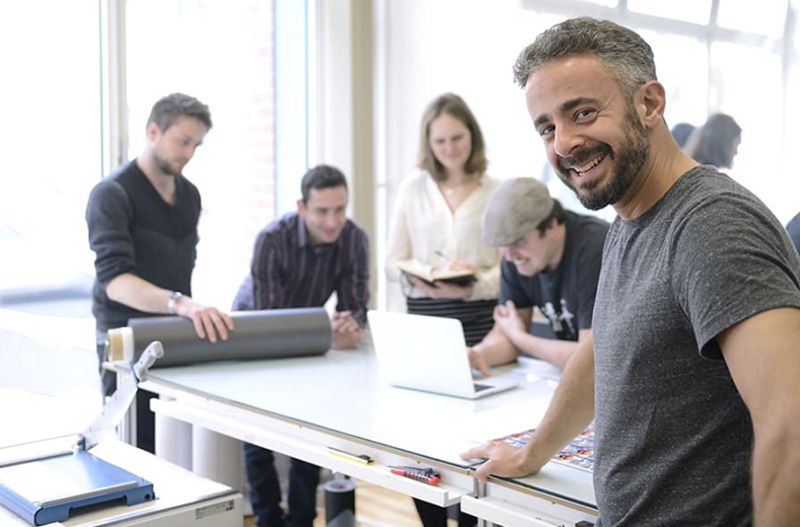 Our cognitive behavioral coaching process is founded on the directive and direct approaches, from which we identify, analyze and modify a client's behaviors, emotions, and barriers. Our focus is usually on systematic and structured problem solving that helps the client learn new patterns. The client thus gains new tools that include contextual, cognitive, and behavioral procedures.
Compared to cognitive behavioral therapies our cognitive behavioral coaching involves the client learning to perform rigorous self-assessment. The assessment is intended at case formulation coupled with self-monitoring through the coaching process.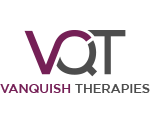 OPEN HOURS
Mon-Fri: 09:00 – 17:00
Sat: 9:30 – 16:00
Sun: 10.00 – 14.00
LET'S TALK
0800 009 6446
help@vanquishtherapies.co.uk