Hello, Welcome To Vanquish Therapies
Initiating Change | Creating Autonomy
Your Go to Solution for Professional and Personal Wellness
Vanquish Therapies provides a range of Life Coaching & Counselling services. We have a background in Person-Centred Therapies, Cognitive Behavioural Therapy (CBT), and Life Coaching. This means we have the skills and training to provide Integrative Life Coaching. Realising the transformative effect of these theories, we put them into practice helping clients improve their professional and personal lives. We provide communication and conflict resolution, relationship coaching, and therapy based coaching and Person-Centred coaching.
Life Coaching & Counselling With Vanquish Therapies
Evidence-based Practice That Works.

We provide transformative cognitive, behavioural and personal coaching and counselling that will transform your personal and professional life for the better. Our evidence-based practice has worked for tens of clients who have worked with us to achieve excellent outcomes, and who continue to grow from strength to strength.
Certificates & Verifications
Our staff are qualified in Integrative Life Coaching



Vanquish News
Interesting News and Articles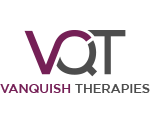 OPEN HOURS
Mon-Fri: 09:00 – 17:00
Sat: 9:30 – 16:00
Sun: 10.00 – 14.00